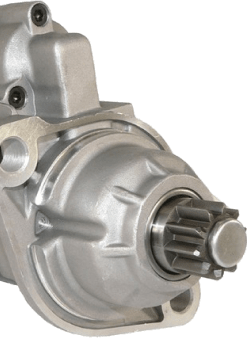 HOW TO FIND YOUR FITMENT
Two ways to ensure proper fitment
DO YOU KNOW YOUR
OEM PART NUMBER?
LOOK FOR YOUR
MAKE/ MODEL/ YEAR
Product Info

Applications List

Part Replacement List

Policy Information

Reviews
Quick Links
Product Info
Applications List
Part Replacement List
Policy Information
Reviews
Overview
DB Electrical Voltage Regulators
DB Electrical keeps vehicles of every shape and size moving forward – from mowers, motorcycles and ATVs to automobiles, tractors, pickups and large commercial trucks. We work directly with factories to ensure each component is manufactured to our exacting quality control standards that meet genuine OEM specifications. But because there is no middleman, we can offer these exceptional-quality electrical components at low factory direct prices.
Purpose of a Voltage Regulator
A voltage regulator is a seemingly simple component, but it performs one of the most vital tasks in your vehicle's electrical system. As the name suggests, the voltage regulator maintains a consistent and manageable output of voltage passing through the system. As the alternator or generator produces power, the voltage regulator controls the voltage capacity that goes to the battery. If too much voltage is allowed to pass, it can cause damage to the battery, wiring system and other electrical accessories.
With DB Electrical voltage regulators, you'll get …
OEM Quality Every Time – Our aftermarket voltage regulators deliver performance that's equivalent to the ones made by OEM suppliers.
Direct-Fit OEM Replacement Parts – DB Electrical aftermarket voltage regulators are designed for perfect fitment to replace the one that originally came with your vehicle.
Engineer-Tested Excellence – Our voltage regulators go through a rigorous testing program to ensure optimal performance.
Reasons to choose DB Electrical for your next voltage regulator:
Premium materials – Higher quality delivers exceptional performance.
Long-term reliability –Long service life to keep your vehicle's electrical system running better for a longer time.
Brand new – Never settle for a secondhand one.
The DB Electrical Advantage – 1-Year Warranty
DB Electrical delivers exceptional value for products that we stand behind with our total-confidence 1-year warranty. Yes, you have a full year to make sure your starter meets your expectations.
Item Number: 230-22159
100% Brand New Aftermarket Part From DB Electrical
Product Specs
| | |
| --- | --- |
| Item Condition | Aftermarket Part |
| Unit Type | Part |
| Part Type | RECTIFIER / REGULATOR |
| Voltage | 12 |
| Dimension | 111mm L x 111mm W x 52.5mm H; Wire Loom 36 Inches Long; B+ / B- Wires 11 Inches Long; |
| Fits | Polaris |
Applications List
Select Make & Type
| | | | | |
| --- | --- | --- | --- | --- |
| MAKE | TYPE | MODEL | YEAR | ENGINE |
| POLARIS | ATV | Scrambler 1000 XP | 2014 | 952cc |
| POLARIS | ATV | Scrambler 1000 XP | 2015 | 952cc |
| POLARIS | ATV | Scrambler 1000 XP | 2016 | 952cc |
| POLARIS | ATV | Scrambler 850 | 2015 | 850cc |
| POLARIS | ATV | Scrambler 850 | 2016 | 850cc |
| POLARIS | ATV | Scrambler 850 EU | 2015 | 850cc |
| POLARIS | ATV | Scrambler 850 HO EPS | 2013 | 850cc |
| POLARIS | ATV | Scrambler 850 HO EPS | 2014 | 850cc |
| POLARIS | ATV | Scrambler 850 HO EPS Int'l | 2013 | 850cc |
| POLARIS | ATV | Scrambler 850 HO EPS Int'l | 2014 | 850cc |
| POLARIS | ATV | Scrambler 850 MD | 2015 | 850cc |
| POLARIS | ATV | Scrambler 850 XP HO EPS | 2014 | 850cc |
| POLARIS | ATV | Sportsman 1000 HL | 2016 | 952cc |
| POLARIS | ATV | Sportsman 1000 MD | 2015 | 952cc |
| POLARIS | ATV | Sportsman 1000 Touring | 2015 | 952cc |
| POLARIS | ATV | Sportsman 1000 Touring | 2016 | 952cc |
| POLARIS | ATV | Sportsman 1000 XP | 2015 | 952cc |
| POLARIS | ATV | Sportsman 1000 XP | 2016 | 952cc |
| POLARIS | ATV | Sportsman 1000 XP ZUG | 2016 | 952cc |
| POLARIS | ATV | Sportsman 550 | 2011 | 549cc |
| POLARIS | ATV | Sportsman 550 | 2012 | 549cc |
| POLARIS | ATV | Sportsman 550 | 2013 | 549cc |
| POLARIS | ATV | Sportsman 550 EPS | 2010 | 549cc |
| POLARIS | ATV | Sportsman 550 EPS | 2011 | 549cc |
| POLARIS | ATV | Sportsman 550 EPS | 2012 | 549cc |
| POLARIS | ATV | Sportsman 550 EPS | 2013 | 549cc |
| POLARIS | ATV | Sportsman 550 EPS | 2014 | 549cc |
| POLARIS | ATV | Sportsman 550 Forest | 2011 | 549cc |
| POLARIS | ATV | Sportsman 550 Forest | 2012 | 549cc |
| POLARIS | ATV | Sportsman 550 Forest | 2013 | 549cc |
| POLARIS | ATV | Sportsman 550 Forest | 2014 | 549cc |
| POLARIS | ATV | Sportsman 550 Touring EPS | 2011 | 549cc |
| POLARIS | ATV | Sportsman 550 Touring EPS | 2012 | 549cc |
| POLARIS | ATV | Sportsman 550 Touring EPS | 2013 | 549cc |
| POLARIS | ATV | Sportsman 550 Touring EPS | 2014 | 549cc |
| POLARIS | ATV | Sportsman 550 X2 | 2011 | 549cc |
| POLARIS | ATV | Sportsman 550 X2 | 2012 | 549cc |
| POLARIS | ATV | Sportsman 550 X2 | 2013 | 549cc |
| POLARIS | ATV | Sportsman 550 X2 | 2014 | 549cc |
| POLARIS | ATV | Sportsman 550 X2 EPS | 2014 | 549cc |
| POLARIS | ATV | Sportsman 550 XP | 2010 | 549cc |
| POLARIS | ATV | Sportsman 550 XP HD | 2013 | 549cc |
| POLARIS | ATV | Sportsman 550 XP HD | 2014 | 549cc |
| POLARIS | ATV | Sportsman 550 XP Touring EPS | 2012 | 549cc |
| POLARIS | ATV | Sportsman 850 Forest | 2011 | 850cc |
| POLARIS | ATV | Sportsman 850 Forest | 2012 | 850cc |
| POLARIS | ATV | Sportsman 850 Forest | 2013 | 850cc |
| POLARIS | ATV | Sportsman 850 Forest | 2014 | 850cc |
| POLARIS | ATV | Sportsman 850 High Lifter | 2016 | 850cc |
| POLARIS | ATV | Sportsman 850 SP | 2015 | 850cc |
| POLARIS | ATV | Sportsman 850 SP | 2016 | 850cc |
| POLARIS | ATV | Sportsman 850 Touring EPS | 2011 | 850cc |
| POLARIS | ATV | Sportsman 850 Touring EPS | 2012 | 850cc |
| POLARIS | ATV | Sportsman 850 Touring EPS | 2013 | 850cc |
| POLARIS | ATV | Sportsman 850 Touring EPS | 2014 | 850cc |
| POLARIS | ATV | Sportsman 850 Touring EPS HO | 2013 | 850cc |
| POLARIS | ATV | Sportsman 850 Touring EPS HO | 2014 | 850cc |
| POLARIS | ATV | Sportsman 850 Touring SP | 2015 | 850cc |
| POLARIS | ATV | Sportsman 850 Touring SP | 2016 | 850cc |
| POLARIS | ATV | Sportsman 850 X2 | 2011 | 850cc |
| POLARIS | ATV | Sportsman 850 XP | 2010 | 850cc |
| POLARIS | ATV | Sportsman 850 XP | 2011 | 850cc |
| POLARIS | ATV | Sportsman 850 XP | 2012 | 850cc |
| POLARIS | ATV | Sportsman 850 XP | 2013 | 850cc |
| POLARIS | ATV | Sportsman 850 XP EPS | 2010 | 850cc |
| POLARIS | ATV | Sportsman 850 XP EPS | 2011 | 850cc |
| POLARIS | ATV | Sportsman 850 XP EPS | 2012 | 850cc |
| POLARIS | ATV | Sportsman 850 XP EPS HO | 2013 | 850cc |
| POLARIS | ATV | Sportsman 850 XP EPS HO | 2014 | 850cc |
| POLARIS | ATV | Sportsman 850 XP EPS HO | 2015 | 850cc |
| POLARIS | ATV | Sportsman 850 XP EPS Touring | 2012 | 850cc |
Replaces These Part Numbers
| | |
| --- | --- |
| ARROWHEAD | APO6025 |
| POLARIS | 4012678 |
WARNING: California's Proposition 65
Recommended Products