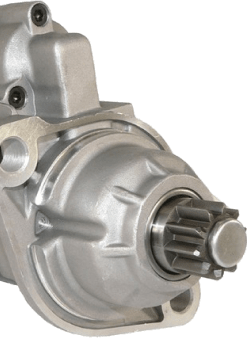 HOW TO FIND YOUR FITMENT
Two ways to ensure proper fitment
DO YOU KNOW YOUR
OEM PART NUMBER?
LOOK FOR YOUR
MAKE/ MODEL/ YEAR
Product Info

Applications List

Part Replacement List

Policy Information

Reviews
Quick Links
Product Info
Applications List
Part Replacement List
Policy Information
Reviews
Overview
DB Electrical Voltage Regulators
DB Electrical keeps vehicles of every shape and size moving forward – from mowers, motorcycles and ATVs to automobiles, tractors, pickups and large commercial trucks. We work directly with factories to ensure each component is manufactured to our exacting quality control standards that meet genuine OEM specifications. But because there is no middleman, we can offer these exceptional-quality electrical components at low factory direct prices.
Purpose of a Voltage Regulator
A voltage regulator is a seemingly simple component, but it performs one of the most vital tasks in your vehicle's electrical system. As the name suggests, the voltage regulator maintains a consistent and manageable output of voltage passing through the system. As the alternator or generator produces power, the voltage regulator controls the voltage capacity that goes to the battery. If too much voltage is allowed to pass, it can cause damage to the battery, wiring system and other electrical accessories.
With DB Electrical voltage regulators, you'll get …
OEM Quality Every Time – Our aftermarket voltage regulators deliver performance that's equivalent to the ones made by OEM suppliers.
Direct-Fit OEM Replacement Parts – DB Electrical aftermarket voltage regulators are designed for perfect fitment to replace the one that originally came with your vehicle.
Engineer-Tested Excellence – Our voltage regulators go through a rigorous testing program to ensure optimal performance.
Reasons to choose DB Electrical for your next voltage regulator:
Premium materials – Higher quality delivers exceptional performance.
Long-term reliability –Long service life to keep your vehicle's electrical system running better for a longer time.
Brand new – Never settle for a secondhand one.
The DB Electrical Advantage – 1-Year Warranty
DB Electrical delivers exceptional value for products that we stand behind with our total-confidence 1-year warranty. Yes, you have a full year to make sure your voltage regulator meets your expectations.
Item Number: 230-58032
100% Brand New Aftermarket Part From DB Electrical
Product Specs
Item Condition
Aftermarket Part
Unit Type
Part
Part Type
RECTIFIER / REGULATOR
Voltage
12
Fits
Suzuki LT-A500 Quadmaster 2001-02
Suzuki LT-F500 Quadmaster 1998-02
Suzuki VL800 M/C 2001-05

Applications List
Select Make & Type
| | | | | |
| --- | --- | --- | --- | --- |
| MAKE | TYPE | MODEL | YEAR | ENGINE |
| Suzuki | ATV | LT-A500F QuadMaster | 2000 | 500cc |
| Suzuki | ATV | LT-A500F QuadMaster | 2001 | 500cc |
| Suzuki | ATV | LT-F250F Quadrunner 4WD | 1998 | 250cc |
| Suzuki | ATV | LT-F500F Quadrunner | 2001 | 500cc |
| Suzuki | ATV | LT-F500F Quadrunner | 2002 | 500cc |
| Suzuki | Motorcycle | VL800 Intruder Volusia | 2001 | 805cc |
| Suzuki | Motorcycle | VL800 Intruder Volusia | 2002 | 805cc |
| Suzuki | Motorcycle | VL800Z Intruder Volusia | 2001 | 805cc |
| Suzuki | Motorcycle | VL800Z Intruder Volusia | 2002 | 805cc |
Replaces These Part Numbers
| | |
| --- | --- |
| ARROWHEAD | ASU6023, 230-58032 |
| SUZUKI | 32800-44D30, 32800-44D31 |
Frequently Asked Questions
Q: Why do we need a voltage regulator in the charging system? A: A voltage regulator is crucial in the charging system to ensure a stable voltage output, protect sensitive electronics from damage due to voltage fluctuations, and control the charging rate of the battery for optimal performance and longevity.

Q: What are the different types of regulators?
A: There are three main types of regulators.
Internal regulators. Mounted inside or on the alternator itself.
External regulators. You will find these mounted on a firewall or inner fender well.
Adjustable regulators. These regulators have adjustable set points offering flexibility in voltage adjustment for precise control in specific applications. Depending on the specific model of regulator, they can be internal or externally mounted.
Q: What is a voltage set point.
A: A voltage set point refers to the predetermined or specified voltage level at which a voltage regulator aims to maintain the output voltage. It is a predefined reference voltage that the regulator uses as a target, adjusting its operation to ensure the output voltage closely matches this set point. The voltage set point is a crucial parameter in voltage regulation systems, helping maintain stability and reliability in electrical circuits and devices.

Q: Why does an alternator charge at 14v on a 12-volt system.
A: Alternators charge at 14 volts to generate sufficient voltage for the operation of the electrical system. The only way to charge a battery and use voltage while the car is running is to back in more voltage than is being discharged. In simple terms, it needs to generate more voltage than is being used.

Q: What causes a regulator to fail?
A: Voltage regulator failure can result from overloading, voltage spikes, overheating, contamination, age and wear, incorrect voltage, and the use of poor-quality components. Proactive maintenance and timely issue resolution are key to preventing failure and ensuring a reliable electrical system.

Q: How do I test my regulator?
A: To test your regulator:
Measure voltage across the battery terminals with a multimeter while the engine is running (13.5 to 14.5 volts is normal).
Rev the engine to observe voltage response.
Check for AC voltage to detect potential alternator issues.
Conduct a visual inspection for damage or loose connections.
Use a temperature gun to check for excessive heat during operation.
Refer to the service manual for specific testing procedures and voltage specifications.
If unsure or encountering issues, seek professional assistance for more in-depth analysis and testing.
WARNING: California's Proposition 65
Recommended Products